Y.E.S. Waiver
Youth Empowerment Services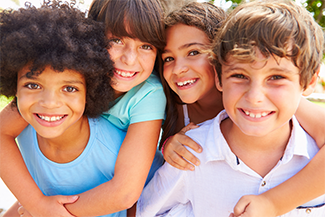 The Y.E.S. Waiver's vision is to see communities across Texas make a commitment to better serve children and youth with serious mental health conditions and their families. The Y.E.S. Waiver a Medicaid Waiver that allows for more flexibility in the funding of intensive community based services for children and adolescents with severe emotional disturbances and their families. The Y.E.S. Waiver transforms the way that business is done by bringing services and providers together in a collaborative network to better serve families in the least restrictive and most accessible environment. The Y.E.S. Waiver uses a system of care approach to services that recognizes the importance of family, school and community, and seeks to promote the full potential of every child and youth by addressing their physical, emotional, intellectual, cultural and social needs.
The Y.E.S. Waiver currently provides eleven different services currently.
Respite Care
Community Living Supports
Family supports
Specialized Psychiatric Observation
Transitional Services
Adaptive Aids and Supports
Minor Home Modifications
Non-Medical Transportation
Paraprofessional Services
Professional Services
Supportive Family Based Alternatives
Who is Eligible for YES Waiver Services?
To participate in the YES Waiver, the child or adolescent must meet the following eligibility criteria:
Be between the ages of 3-18 years.
Reside in Cherokee or Anderson County;
Reside in a non-institutional setting with the child's or adolescent's Legally Authorized Representative (LAR); or in the child's or adolescent's own home or apartment, if legally emancipated;
Be eligible for Medicaid, under a Medicaid Eligibility Group included in the approved waiver;
Choose, or have the LAR choose, the waiver program services as an alternative to care in an inpatient psychiatric facility
Meets DSHS clinical criteria; and
There must be a reasonable expectation that, without waiver services, the child or adolescent would qualify for inpatient care under the Texas Medicaid inpatient psychiatric admission guidelines.
WHO DO I CONTACT ABOUT RECEIVING SERVICES?
Services are accessed through the Local Mental Health Authority (LMHA) in Anderson or Cherokee County. The LMHA in Anderson and Cherokee County is ACCESS. Contact Kelli at ACCESS: 844-801-8382 for enrollment or (903) 589-9000 in Cherokee County and (903) 723-6136 in Anderson County, for questions.